Your office says a lot about your company; what people see when they walk in through the front door may solidify their opinion of your business before they even meet you or your employees. First impressions are everything but more importantly you want to create an environment of morale and productivity.
Making an office suitable for your staff may require a great deal of work. There are many moving parts to consider when installing an office fit out whether you are moving to a new location or renovating an existing one.
What Should I Consider Before Installing an Office Fit Out?
The scale of an office fit out can vary greatly, depending on your reimagining of the office space. Depending on the scale, the price and labour of fitting out an office can seem daunting, especially if you try to cut corners or to negotiate each service separately.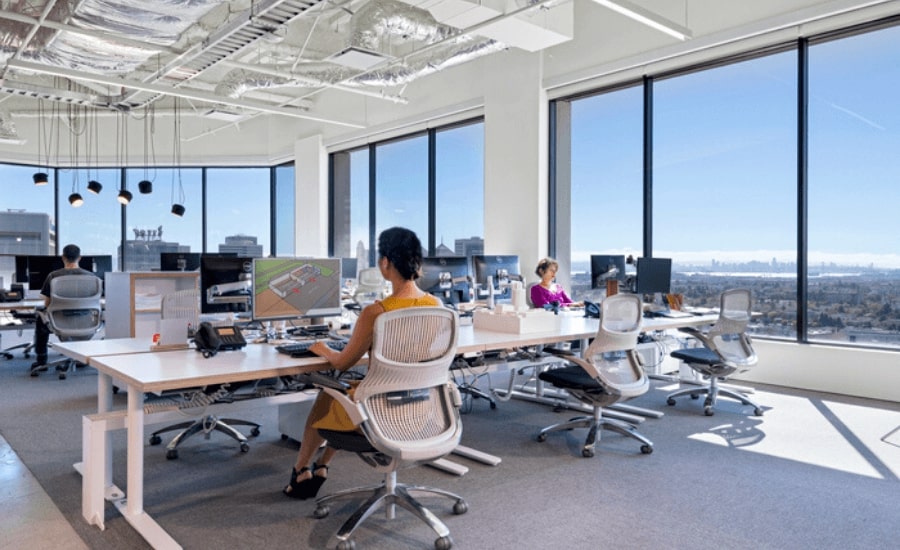 Luckily, there are companies who specialize in office fit out services which can take a load off your shoulders, especially if you are uncertain where to start. Such companies will provide you with the details and labour you need to undergo a successful office fit out.
1. Stick With One Company
A full Office fit-out requires a multitude of different services. People unfamiliar with this type of project may struggle with ensuring the work gets done at an efficient rate. The main cause of complications when it comes to office renovations is having too many individual aspects to keep track of.
While it may be tempting to try and save money by shopping around for the cheapest company to do your tiling, then for a different company to do your plastering, for example, working this way will only cause complications further down the line when it comes to scheduling.
If you have multiple tilers standing around not doing anything for example, because the plastering company was late finishing the job, you are going to be out of pocket and behind on schedule. By sticking with a single company who offers an all-in-one service, you save yourself some money and avoid major problems and inconveniences.
2. Familiarize Yourself with Who You Are Working With
Company reputation is vital; before signing a contract with any fit-out company, you should look into work they have done in the past and any available reviews from previous customers. Research the company's values to see if they correspond with your own and find out who the company is.
By knowing who you are in business with, you are less likely to run into any repercussions in the future. Ignorance will undoubtedly lead to complications and could cost you exponentially.
3. Keep Track of Your Budgets
A budget is perhaps the most important thing when it comes to an office fit out and it should account for any likely complications. Your budgets should not only take into account the monetary value of each phase of the process but also the timeline; time budgets are just as important as financial budgets since every day your office remains incomplete is potentially a day of work lost.
Adhering to a strict budget may be difficult and you should leave room for 'changes of mind' where possible. Knowing everything you can about the minimum and maximum costs for the fit out will allow you to stay in control of the project.
4. Know The Process Inside and Out
Remember that if you are the one organizing your Office fit-out then the responsibility of knowledge falls to you. Familiarize yourself with the design and construction process so you know exactly when and how everything is going to happen.
If any complications or scheduling issues arise, you are the one who will have to make vital decisions which can ultimately impact the success of the project, so the more information you have, the more equipped you will be able to deal with it.
5. Perfect Your Layout
Productivity is directly impacted by the layout of an office and you should consider all of the facets of the business when designing your floor plan. Dysfunctional layout can hinder efficiency on a daily basis.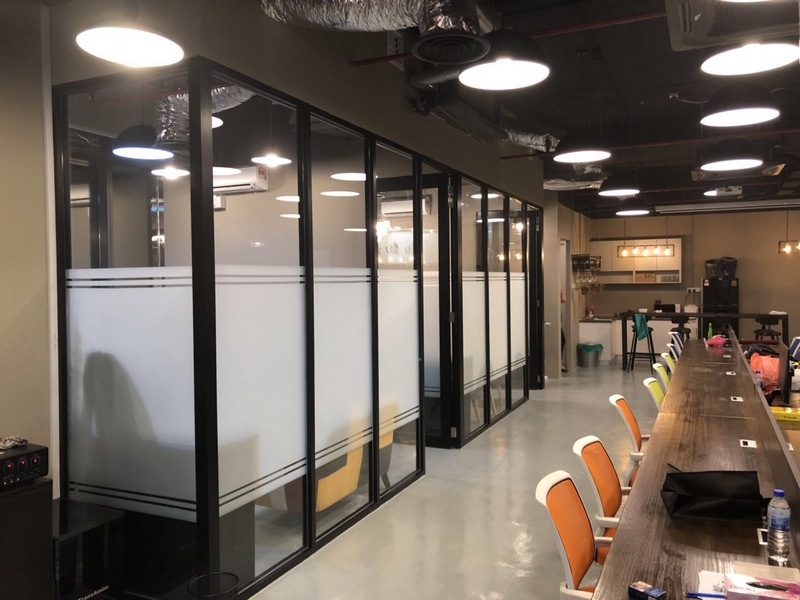 Consider talking to your key employees when drafting the blueprints to see if they have any input about potential issues you may not have considered. A loud pipe may be of little disruption in the breakroom but could have a large impact if positioned near a worker. Employees have a unique perspective on efficiency which can always be utilized.
These ideas all fundamentally come down to proper planning and effective research. A project as large as a full office fitout should not be undertaken lightly and every possible variable should be minimized to ensure maximum success.
Important Questions to Ask:
Here are some questions to consider when deciding whether or not to undertake an Office fit-out project.
How office fitouts help boost office productivity?
Restructuring an office to allow employees to move freely between areas where they are needed, without distraction for themselves or others, will allow them to concentrate on their tasks and overall work more efficiently.
Why cheap office fitouts are a bad idea?
If something is worth doing, it is worth doing well. A cheap office fit out will still cost the company money, so if it does not produce a better working environment then the money will have been wasted.
How can I choose office fitouts for my office?
You can start by creating ideas and contacting a company who specializes in office fit outs to discuss what will need to be done. You can then begin to look at packages and figure out what works for you.
Which store has high-quality commercial office fitouts in Brisbane?
Ikcon Office Fitout and Furniture provide commercial office fit outs and renovations in Brisbane, as well as office furniture. They provide a high-quality all-in-one service.