Employee productivity is heavy on many companies' minds as we start 2022. From the Australian staffing issue that struck the country in the second half of the year to the increased demand from customers; many companies are coming to terms with the fact that they need to change. An office fitout can be exactly what your company needs.
This shift changes the appearance of your offices and shows employees you're willing to invest in them: a favour they often return! These are the top five reasons to boost employee productivity with a commercial office fitout Company in 2022!
1. Comfortable Workers Will Work Harder
According to a University of Oxford study from 2019, happy and comfortable workers are an average of 13% more productive than workers who don't feel the same way. These workers often work faster by doing things like making more calls per hour and can turn more calls to sales on average than an unhappy worker.
This can be best done by implementing something like ergonomic office seating that ensures an employee's back is well supported and helps fight against the common back pain that most office workers experience at some point in their career. In addition, seeking out a model like the Prima Pro while you're getting an office fitout will encourage workers to feel comfortable at their desks, which will, in turn, encourage them to work harder when they're on shift.
You should still challenge employees in their work and give them exciting or interesting things to work on, but the Office furniture they rely on while they work shouldn't challenge them in any way.
2. Employees Feel More Appreciated When Invested In
Employees who feel valued at their job are more likely to feel happy and be more productive. This can drop the turnover rates currently plaguing much of Australia and allow you to focus your resources on getting work done instead of the cost of hiring and training new workers.
Organizations spend an average of $1,252 per new employee on training them and getting them ready to take on whatever the business needs from them, which is money that you'll be able to save by keeping whatever employees you currently have.
When planning your fitout, ensure that you clue your employees in and ask what they would like changed or added to the office. This allows them to feel like they're part of the process and gives them the chance to air out any concerns or needs that you may not have been aware of.
3. Better Looking Offices Are Tied to Better Mental Health
As human beings, we're all predisposed to being in attractive areas. We crave beauty in design and thoughtful construction, and as a result, this kind of construction can have fantastic side effects on our mental health.
For instance, in an office fitout, if the new office has more natural light, this can increase our vitamin D levels; which helps fight against depression, agitation, and seasonal affective disorder. More natural light can also help with our circadian rest-activity, which ensures that workers will be more aware and ready to work while in the office and may help them sleep better at night.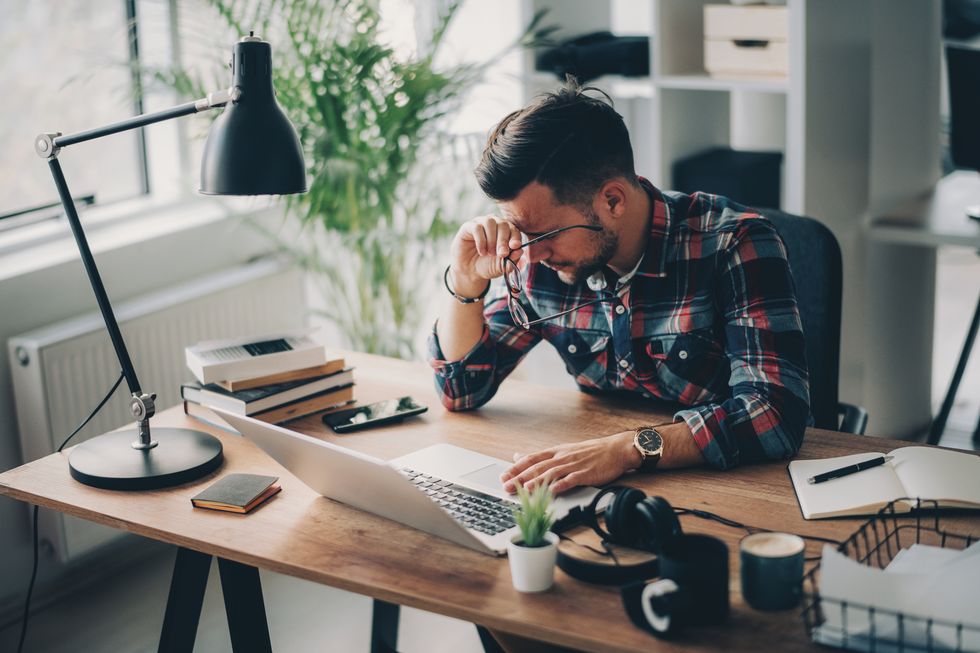 If you include greenery like office plants, this can take things further since looking at green plants has been proven to help our bodies release endorphins, which are a chemical that allow us to feel happier and concentrate on what we're doing.
Adding beauty to a workspace can help you engineer an office that is pretty to look at and gives employees a boost in their mental health and sleep patterns.
4. Gives Your Company the Time to Get Rid of Clutter
Clutter is a killer of moods and productivity: yet most businesses will admit that they have a clutter problem in some portion of their company. Almost twenty percent of polled Australians said they would avoid going to a place altogether or feel uncomfortable if they ended up in a cramped and cluttered area.
Thankfully, a fitout can change everything for the companies that do it right. So before you start your fitout, take the time to declutter everything. This means recycling old guide books that are out of date, turning as much paperwork digital as possible and recycling what paper is left over, and considering what areas of the office are usually wasted and could be put to better use.
Build a clean and clear storage system for any paperwork that has to be kept so that you can keep up with it and the clutter problem won't start again. Although this isn't a fun part of an office fitout, it's a vital part of it to ensure that you start the new office on a good foot.
5. Encourages the Entire Company to Put Their Best Foot Forward
A fresh start can feel inspiring, especially for employees who have worked with the same company for years on end. But, like any relationship, a work-employee relationship can start to get boring and repetitive, leaving employees feeling listless and as though they should seek out greener pastures.
A fitout can be just what these employees need to look at this company through a new lens. Not only will giving the office a new look give them a fresh perspective on what they do while they're here, but it'll also let them feel like they're getting a brand new start. You can take this chance to start everything from scratch and allow your employees to feel like they're getting to know the company again: but through a trained and understanding eye. If you can, treat this as a new beginning for employees, and guide them towards an awesome success story.
6. Your Office Fitout Can Change the Office Dynamic Instantly
From the incredible amount of work that goes into it, most offices hope there will be a good return on an office fitout: and there is! Redesign your office in a way that covers your employee's needs and wishes, and you'll make a space where any employee would be excited to work their hardest.