At Ikcon, our expert team is committed to providing exceptional results, all-round service and cost-effective solutions to any type of commercial fit-outs in Southeast Queensland. From large corporate offices, education and government facilities to boutique fit-outs, we have the skills and the expertise to transform a project of any scale. Our team of experienced commercial supervisors and project managers strive to deliver solutions that are tailored to your requirements and that will enhance the prospects of your business and your employees.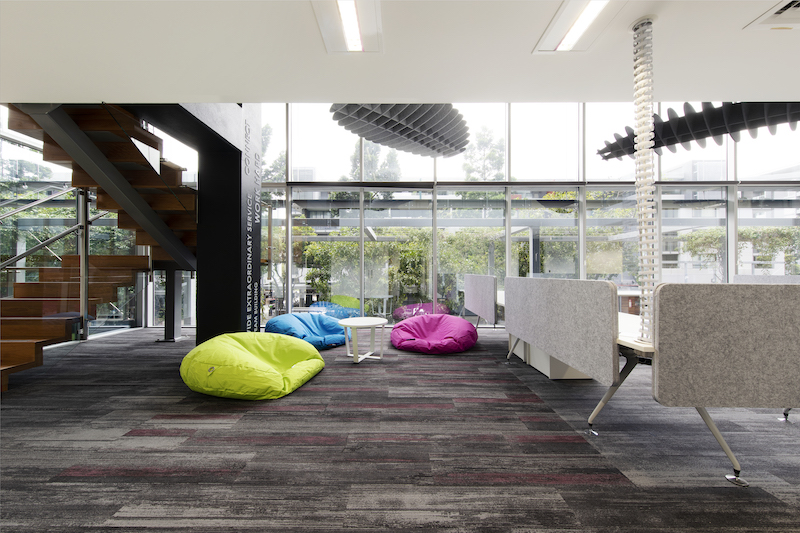 The Design and Construction Process
When it comes to the Interior Design process we believe in human-centric solutions that are efficient, practical, and fit your budget. From spatial planning, functionality, ergonomic standards, to colour and finishes, every design phase requires careful outlining and cohesiveness.
We provide a fully integrated construction service that specialises in large scale office fit-outs and Office Interior Refurbishment, delivering workplaces that reflect your company's culture, functionality, and budget.
With our 'no fuss' office partition systems – your new office can be up and running with the minimum of stress and disruption. We can build a few walls to create a more efficient workspace, supply a more ergonomic seating solution for staff, or we can offer a true 'Turnkey' office fit-out solution, including all internal construction work and building approvals as required. We are Licenced Master Builders and have worked with many high-profile clients over the years to help them achieve the best outcome in their working environment.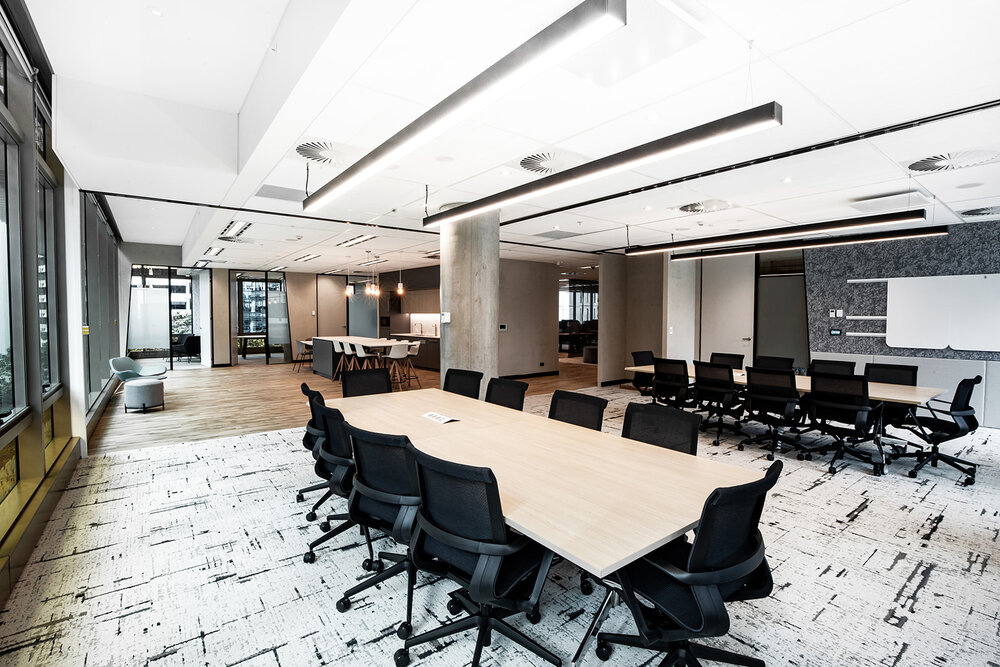 We take care of all Internal construction and design work from start to finish:
Plasterboard and glass partitioning
Carpentry
Ceilings
Painting
Electrical, Data, and Lighting
Plumbing
Tiling
Joinery
Floor coverings
Window treatments
Ergonomic office furniture
Local council approvals
Turnkey Fit-outs
Challenges During Office Interiors Refurbishment
The main goal in every project we take on is to streamline the process and deliver the best result with the minimum of stress and disruptions. Here are some of the pitfalls that may arise in the process of refurbishment which we strive to avoid in our office refurbishment process at all costs.
Poor Budgeting
Allocating the appropriate budget for each part of the process is the groundwork of every renovation process. Overspending in one area and a lack of funds in another is a sign of bad budget management and will not result in a functional and cohesive environment.
Our office interiors refurbishment service extended to a vast range of office furniture offers competitive pricing and cost-effective solutions that prevent budget problems.
Dysfunctional Layouts
The layout is the functionality blueprint of every office. Dysfunctional layouts and flaws in day-to-day efficiency, increase the unnecessary commute between the sectors and desks creating a nervous atmosphere that adds to the hecticness.
Leave it to our professionals to tailor the layout of your office to your needs. Additionally, we tie the functionality of the layout with human-centric and sustainable solutions, creating a healthy and productive working environment.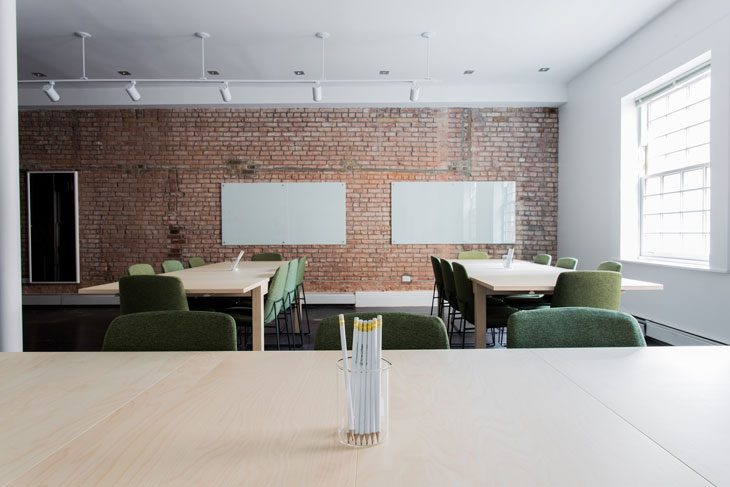 Not Putting Employees First
Not including your employees and their opinions in the design process is a road that will not take you to an optimal working environment, no matter how up-to-date your office is. Considering the dos and don'ts from the employees from different departments will also give you great insight into how you can improve some areas of your business. Moreover, empowering your employees to contribute will make them feel appreciated which results in increased loyalty, commitment, and efforts.
At Ikcon, our clients and their employees are the core of our business and ensuring customer satisfaction on all projects large or small is of paramount importance to us.
Not Following Office Interiors Trends
This does not mean that you should jump on every trend that comes. However, with the development of new technologies and materials, it is beneficial to be informed of the novelties and how you can use them to help you streamline your business and make your office up to date with current times. Being in the know and on top of the improvements in your industry always leaves a great impression on your clients.
Whether you are in the education, retail, hospitality, or health sector, at Ikcon we employ the newest solutions in technology and sustainability and work with top materials, finishes, and applications in any industry to innovate and advance your working spaces. We continuously work on our education and the implementation of new trends in the commercial office interior design industry.