The year behind us has shuffled the way we do work in our offices and made us re-evaluate our direction and working spaces. Thinking out of the box and being more flexible and adaptable to anything that may come our way is what is needed both from our mindsets and from our working environments this year. When it comes to choosing office desks for our Brisbane offices, we are leaning towards those that respond well to the needs for flexibility and social distancing guidelines.
It goes without saying that all office desks and office chairs comply with the highest ergonomic standards providing optimal working conditions. Also, to help you in creating adaptable, safe, and healthy working environments we narrowed down our selection of office desks that are trending amongst our clients.
Modena Corner Workstation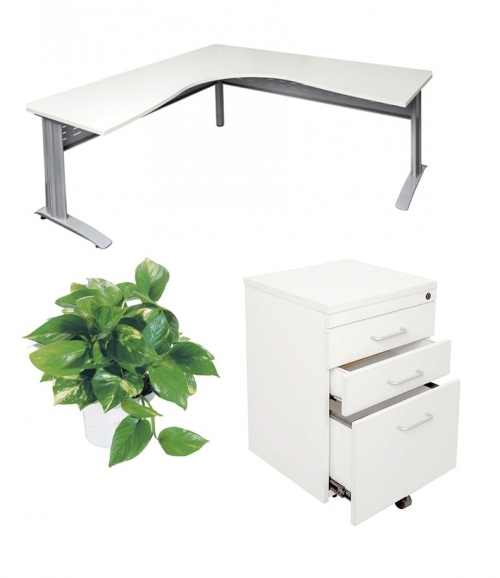 Our Modena range features durable and flexible office furniture, available in a range of popular colours and sizes that have proven popular among our Brisbane clients. This corner workstation is perfect for any office and allows for many options and configurations. To add more functionality, we like to pair our Modena corner desk with the fully mobile drawer unit that features two personal and one deep file drawer. This spacious and modern office setting is all you need in your Brisbane office this year.
2. Effect Profile Leg 8 Way Corner Workstation
In big corporate environments that rely on space saving options yet must comply with social distancing rules, our Effect Profile Leg 8 Way Corner workstation ticks all the boxes. Effect Profile Leg 8 Way Corner workstation features eight spacious work areas, that can be separated with dividing screens. Every work spot features curved keyboard area providing optimal ergonomic conditions. This workstation comes in standard desk top colours, Natural Oak or Natural White with matching 2mm thick high impact ABS edging.
3. Modena Electric Height Adjustable Desk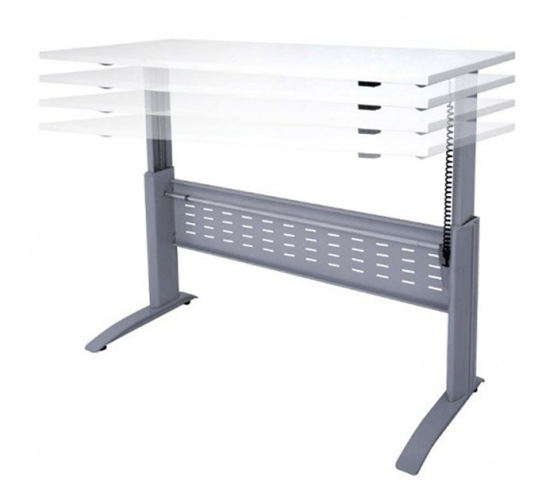 Height adjustable desks are super popular in recent years as they provide an alternate solution and a relief from sitting all day. It is well known that sedentary lifestyle leads to an array of health issues and low energy levels. Amongst other things, sitting for long periods can lead to weakening of leg and gluteal muscles. If these muscles are weak you are prone to injuries, falls, and strains during exercise. Changing our body posture every now and then from sitting to standing, improves our productivity, activates our leg and gluteus muscles, and reduces pressure on our back and neck. Furthermore, working for period of time in a standing position allows you to stretch your legs and if you are keen, you can even throw in a few sit ups to reap even more benefits. Our Modena Electric Height Adjustable Desk quickly and easily switches between sitting down and standing up positions, providing you with a maximum flexibility and variety in your working environment.
4. Media 2 Corner Workstation Desk System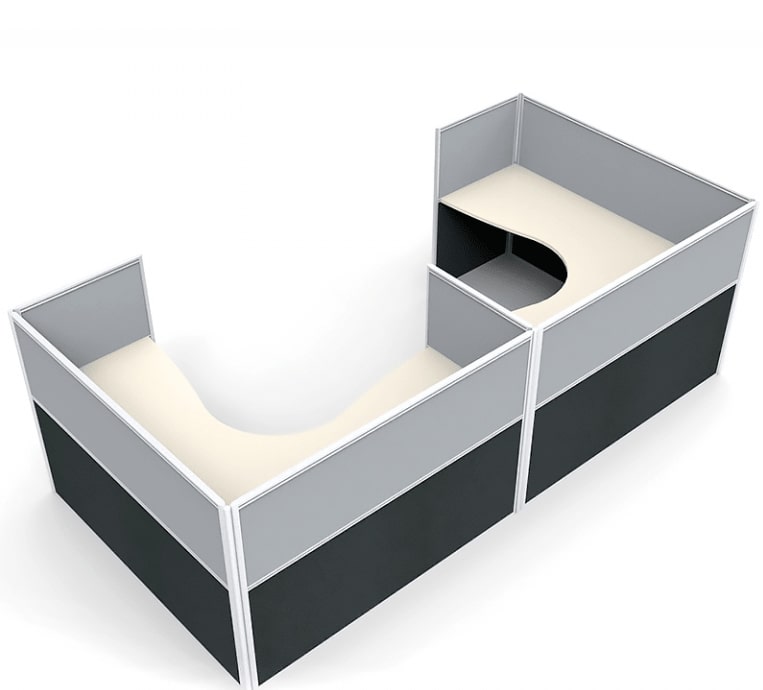 Our Media 2 Corner Workstation Desk system provides an excellent solution that allows for privacy and seclusion within open space working environments. Furthermore, a screen hung desk top system is an economical solution to workspace acoustics. Because of its spaciousness and screen divider feature this system allows for social distancing.
Media 2 Corner Workstation Desk System is available in many different sizes and layout combinations and can satisfy the needs of large corporate spaces and smaller office environments. This is a flexible system that is easily reconfigured desks are easily removed or added according to your needs.
5. Effect Profile Leg Desk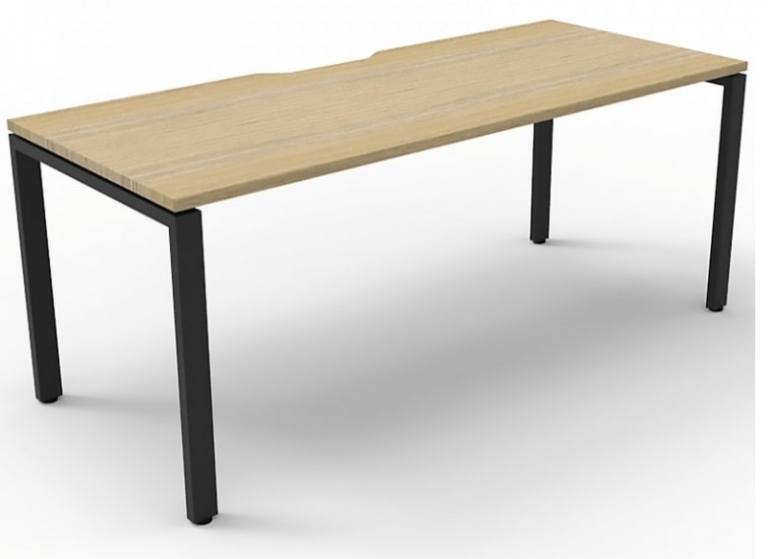 Effect Profile Leg Desk is a standalone piece that allows for an array of additions and attachments. It is available with or without screen dividers or under desk modesty panels. Also, the top surface on Effect Profile Leg Desk has a scalloped edge to allow the cables to pass through, as well as the option to attach monitor arms and desktop power rails. This is a perfect solution for every office in its basic option with the possibility to add on other feature as needed.
6. Effect Loop Leg Back-to-Back Desk System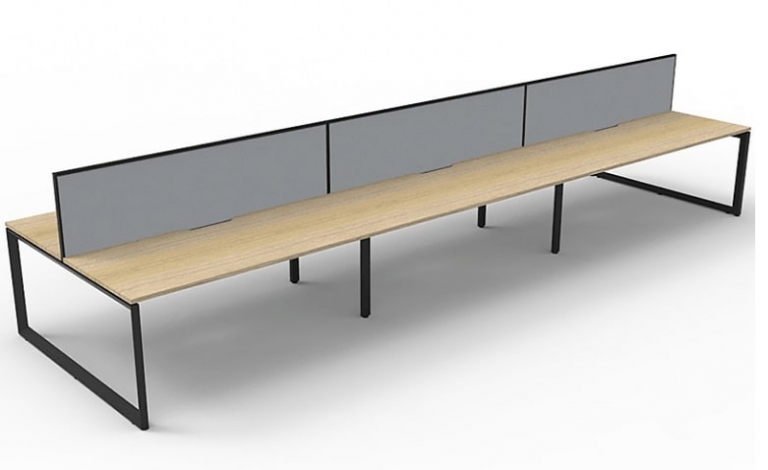 If your Brisbane office has plenty of space and you want to use it efficiently, encourage teamwork yet still allow for privacy of the workers, then the Effect Loop Leg Back-to-Back workstation is an optimal choice. This elegant workstation comes in black or white powder coat colours and allows for flexibility to change the configurations, remove, or add desks to suit your requirements. The desktop surface comes with or without the screen. Also, the top surface on the workstation has a scalloped edge to allow the cables to pass through, as well as the option to attach monitor arms and desktop power rails. Moreover, this setting saves space and creates an organized working environment and there is no limit to how many desks you can fit a continuous line.